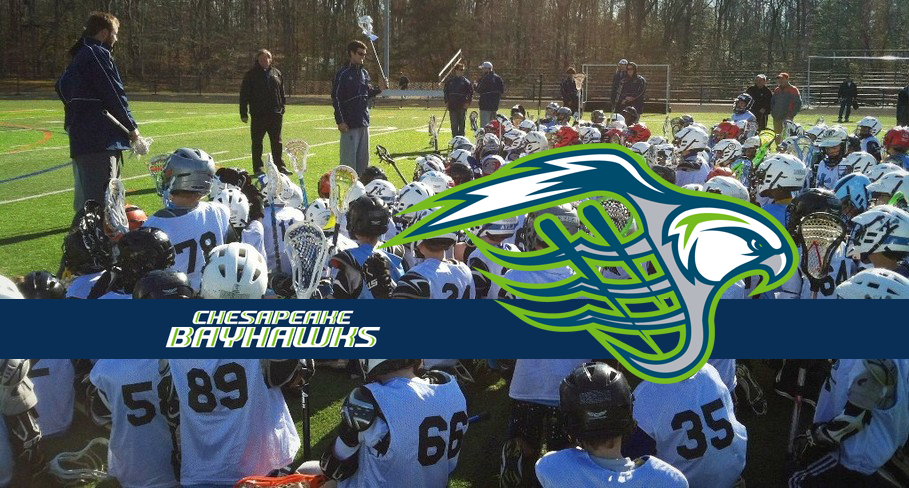 For Immediate Release:
Chesapeake Bayhawks & AYLA Announce Partnership for Junior Bayhawks Program (Scoopers)
ANNAPOLIS, MD - The Chesapeake Bayhawks of Major League Lacrosse (MLL) announced Tuesday their partnership with Annapolis Youth Lacrosse Association (AYLA) for the 2018 lacrosse season. The Chesapeake Bayhawks have joined forces with AYLA to adopt their Scoopers program to make it "bigger, badder and better" as part of the Chesapeake Bayhawks' newly-founded Junior Bayhawks Program.
"Our job as a professional lacrosse team in this area is to develop and promote youth lacrosse for both boys and girls," said Bayhawks Owner, Brendan Kelly.
Through this partnership, young lacrosse players will be exposed to the expertise and personalized training of the Bayhawks' professional lacrosse players and coaches. As part of the Junior Bayhawks Program, the Bayhawks will establish a weekly coaching curriculum and playbook for all AYLA volunteer coaches to follow. The Bayhawks will host a preseason Coaches Clinic in March 2018 to help all parents learn and understand the expectations of the league and the weekly curriculum. These young first-time players will receive their team jerseys and first sticks from the Chesapeake Bayhawks. Their families will also receive two season tickets for all Bayhawks 2018 regular season home games.
"We wanted to do a pilot program with a youth lacrosse organization in order to put the Bayhawks in front of the youngest lacrosse players in the county to create a lasting relationship with the game. Program Director Fran McAndrews, and the AYLA organization is a perfect partner to do it with." said Dave Cottle, the Chesapeake Bayhawks' Head Coach and General Manager.
Brendan Kelly further stated, "The Bayhawks strive to be a positive force in the youth lacrosse community. We are thrilled with the response and excited to train so many worthy youngsters and their families."